MarooNation Book Club Has a Great Start
MarooNation Book Club Has a Great Start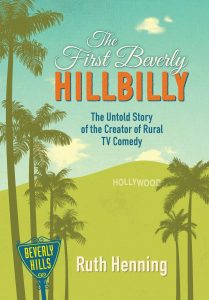 The new MarooNation Book Club, a collaborative program of the MSU Alumni Association and the MSU Libraries, is off to a great start. The 144 alums and friends of MSU who are participating are wrapping our lively online chat about  The First Beverly Hillbilly: The Untold Story of the Creator of Rural TV Comedy, written by Ruth Henning about her life with her husband Paul, the genius behind three hit TV comedies of the Sixties: The Beverly Hillbillies, Petticoat Junction, and Green Acres. 
Craig Amason, a special projects coordinator for the MSU Libraries, and the moderator and facilitator of the discussions, noted, "This project is a natural collaboration between the Libraries and Alumni Affairs to facilitate lifelong learning and intellectual engagement for the university community. I'm having a blast as a moderator for this new book club!" 
In a couple of weeks the members of the club will vote for the next book to read and discuss.  We can "bearly" wait.