Update on Haseltine Library in the Greenwood Lab School
Update on Haseltine Library in the Greenwood Lab School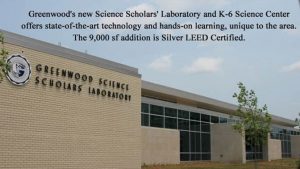 The Missouri State University Libraries currently has two physical libraries: The Duane G. Meyer Library and the Haseltine Library, both on the main Springfield Campus of MSU. The other physical libraries of MSU, in Mountain Grove and West Plains, are funded and administered by MSU-West Plains.
Due to the COVID-19 pandemic, Haseltine Library is currently not open to the public. However, curbside pick up of materials is available. Send an email request for library materials to RhondaOConnor@MissouriState.edu. A time and date to pick up requested materials will be arranged via the email response.
All library materials can be returned 24/7 at the book drop located outside the main entrance to Meyer Library or contact RhondaOConnor@MissouriState.edu to arrange curbside drop off at Haseltine Library in the Greenwood Laboratory School on campus.