Online Test Proctoring Service Launches via Zoom
Online Test Proctoring Service Launches via Zoom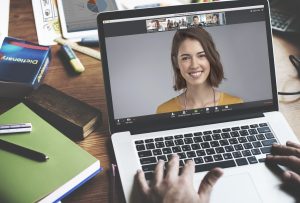 The MSU Testing Center has launched a new proctoring service using Zoom as of May 11, 2020. This service is available to all MSU students at no additional cost to them, and allows Testing Center staff to remotely proctor exams, viewing both the computer screen and the student simultaneously and record the session for later viewing for academic integrity purposes.
This service is intended for students who are true distance students who cannot access a local-to-them appropriate testing facility, local students who are unable to physically come to campus, students who are using Chromebooks or similar equipment and cannot use Respondus Monitor, and similar circumstances.
All Zoom proctoring sessions will be 1:1 (proctor to student), require a password, be waiting-room enabled so the proctor can control entry, require ID verification, and follow academic integrity and Testing Center policies and procedures.  Best practices per the National College Testing Association's guidelines will be followed.
The Testing Center is investigating expanding this service through Microsoft Teams and NetSupportSchool to offer multiple options for students and faculty.