Check Out the Tech Devices in Duane G. Meyer Library
Check Out the Tech Devices in Duane G. Meyer Library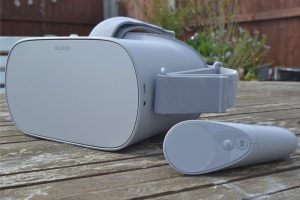 The Duane G. Meyer Library has an exciting array of technology available for students, staff, and faculty to check out. The library has almost 20 computers, including Windows laptops, Macbooks, and Chromebooks. We also have an iPad, Samsung tablet, and Microsoft Surface. These devices check out for three days. Some of the other most popular items that patrons checkout for two hours are charging cords of many kinds, and dry erase markers.
Classes and students from around the campus check out the Microsoft HoloLens and Oculus Go augmented and virtual reality headsets. People use the video and still cameras with tripods for class projects, interviews, and other activities. For those interested in robots, we have the TurtleBot3 Waffle and Hamburger.
Other than the items already mentioned, patrons can check the following items out at the Meyer Library Information Desk:
Microphones for cameras and computers.
Tabletop projectors and projector screens
Handheld audio recorders
Graphing calculator 
Wireless or wired computer mice 
Video cables and adapters
Wacom tablets
Portable DVD players
If we do not have a type of equipment that you would like to check out, please let the staff at the main service desk on the First Level know.