New & Improved E-Resources
New & Improved E-Resources
A number of new, and expanded, e-resources are now available.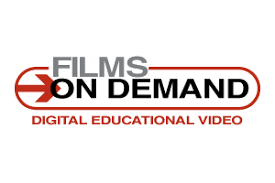 1. Films on Demand has expanded to 35,000+ educational streaming videos covering all subject areas.
· 700+ areas of study within 25+ core subject areas mirroring the curriculum.
· High-interest content in curated categories—Biographies, Events in History, Great Artists, Staff Picks, Landmark Series, & more.
· 800+ producers include A&E, PBS, BBC Learning, National Geographic, ABC News, NBC News, CNBC, Canadian Broadcasting Corporation, HBO Documentary Films, PBS NewsHour, Open University, Bill Moyers, California Newsreel, Annenberg Learner, TED, Films for the Humanities & Sciences, and more.
2. Films on Demand: Archival & Newsreel contains archival and historical films from multiple sources. Some highlights:
· The Prelinger Archives – films relating to U.S. cultural and social history and the evolution of everyday life in America.
· The WPA Film Library – 2,800+ clips & newsreels from the late 1800s onward.
· The United Newsreel collection – produced by the U.S. Office of War Information during World War II.
· The Universal Newsreel collection – 7 to 10-minute newsreels produced by Universal Studios, released twice per week between 1929 and 1967.
· Recordings from the National Archives and Records Administration of historic speeches and events.
3. World Almanac (aka The World Almanac and Book of Facts) provides access to authoritative, essential statistics on hundreds of topics.
· Home page features "This Day in History," "This Day in Sports," "Quote of the Day," "Recent Updates," and "Most Viewed" topics.
· "World at a Glance" fast facts in groups like "Surprising Facts," "Number Ones," "American Life: By the Numbers," and "Entertainment Award Winners," etc.
· Fascinating facts on the economy, arts, health, sports, crime, military affairs, media, science, nations, consumer information, & more.
4. Read It! is designed for middle and high school students and adults who have a basic foundation in English grammar and reading but need adapted reading material for a variety of subjects.
· Lexile Measures to indicate a text's level of reading difficulty.
· "Read Out Loud" text-to-speech tool that enables students to highlight and listen to text .
· 1,300+ foundation articles focusing on topics covered in the U.S. curriculum.
· Links to EBSCO's Curriculum Standards Module, a tool that can help educators correlate EBSCO content quickly and easily to Common Core, state or provincial curriculum standards.
5. Computer Skills Center within LearningExpress Library
· 100+ self-directed video tutorials for commonly used software applications from Adobe, Microsoft and the Windows operating system.
· Self-paced videos in which you can save progress and return at your convenience.
6. Resume and Cover Letter Builder within LearningExpress Library
· 200+ expert-developed resumes covering a range of occupations and preparation levels
· Build your own or filter templates.
These e-resources can also be found in the Databases By Title list on the Articles and Databases web page (https://libraries.missouristate.edu/title.htm).
If you have any questions, please feel free to contact Andrea Miller (AndreaMiller@MissouriState.edu; x67695)