Meet "Non-Student, Part-Time" Employee Tyler Drenon
Meet "Non-Student, Part-Time" Employee Tyler Drenon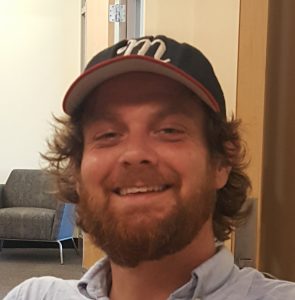 In July Tyler Drenon began working for the Missouri State University Libraries as a non-student, part-time employee. 
Tyler will be assisting with the relocation, relaunch, and re-envisioning of our ASPIRE program. ASPIRE supports interdisciplinary scholarship within a technologically enhanced library space. It provides opportunities for students and faculty from multiple disciplines to apply classroom learning to real-life issues and actual requirements on the job. ASPIRE is just one of many efforts by MSU to support regional workforce development. 
Tyler also will assist the MSU Libraries in refining and expanding its social media efforts.
Recently Tyler was named to the 2019 class of Biz417's "10 for the Next 10".  10 for the Next 10 recognizes rising leaders who are moving southwest Missouri into the next decade.
Congratulations, Tyler and Welcome!