Provost Provides Support for New Initiatives
Provost Provides Support for New Initiatives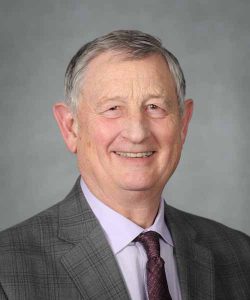 This week Dr. Frank Einhellig, Provost of Missouri State University, generously transferred some end-of-fiscal-year one-time funds to help the MSU Libraries advance two initiatives: 
Ozarks Room: When the current project to renovate Room 003 on the Lower Level is complete, the ASPIRE service will move down there. The old Administrative Services suite on the Third Level will then be refurnished and repurposed as the new Ozarks Room, which will serve as the focal location for books, recordings, and other informational materials related to Ozarks history and life, objects and artifacts from this area of the Upland South, study and research space, and presentation areas and technologies. 
Oral History Program: The MSU Libraries already contains and provides access to a large and growing corpus of oral histories about various facets of Ozarks history and culture, including people and endeavors along Route 66 in Missouri. This most recent support from the Provost will be used to focus on oral histories related to agriculture in the Ozarks. 
Both of these initiatives will strengthen the reach of the Ozarks Studies Institute, an initiative of the MSU Libraries. Everyone at Libraries thanks Provost Einhellig for his ongoing interest in and support of the programs and projects involving the Libraries.