Search for a Library Associate III is Now Underway
Search for a Library Associate III is Now Underway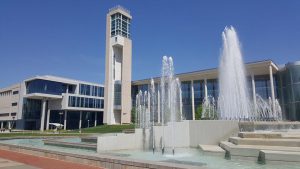 Applications are now being received for the new Library Associate III position. The first date of consideration is Friday, June 15, 2018, and review of applications will continue until the position is filled.
Principal responsibilities of the successful candidate for this position will include:
Assists the Cataloging and Metadata Unit (50%)
Assists the Library Information Technologies Unit (25%)
Assists the Libraries' Graphic Designer (25%)
Duties will include cataloging and withdrawing library materials, video editing, maintenance of the Library's online catalog and other metadata services, and loading new database files from vendors.
For more information and to apply, please visit the MSU Jobs website.