Archival Silences Talk on Tuesday February 27th
Archival Silences Talk on Tuesday February 27th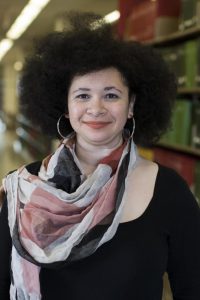 The MSU African & African-American Studies Committee and the MSU Libraries are collaborating to bring a national speaker to campus next month.
Dorothy Berry, an Archivist at the University of Minnesota who currently is serving as the Digitization and Metadata Lead for the Umbra Search African American History Project, involving dozens of partner organizations, including Missouri State University, will speak in Room 101 of Duane G. Meyer Library beginning at 4:00 p.m. on Tuesday, February 27, 2018 on the topic of "Giving Voice to Archival Silences: Amplifying Black History Through Research and Technology." 
Archival research is the bedrock of historical scholarship, but gaps in collections have often led to gaps in our understanding, especially when it comes to marginalized groups like African Americans. This talk will explore the nature of these archival silences, how they affect our relationship to the past, and how emerging research and technologies can bridge those gaps in libraries, archives, and museums.
Sponsors: MSU's African and African American Studies Program; College of Humanities
& Public Affairs; Division of Diversity and Inclusion; Meyer Library Special Collections
& Archives; Springfield Research Center, State Historical Society of Missouri.
This talk is free and open to the general public.