Search for a Director of Resource Management and Discovery
Search for a Director of Resource Management and Discovery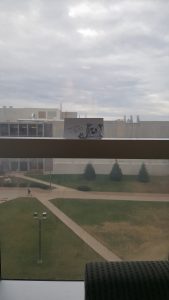 The search is about to get underway to fill a new position at the MSU Libraries: Director of Resource Management and Discovery. Cherri Jones is serving as Chair of the Search Committee.  The date of first consideration will be Friday, January 19, 2018, and we plan to fill the position this summer. Here is the basic description of the new position:
"We seek an experienced, user-centered leader who has extensive knowledge of library technical services, including best practices and latest trends in the evolving role of libraries. Through effective and efficient leadership, the incumbent will plan, implement, and evaluate operations, establish policies and procedures, set priorities, liaise with the Content Management Team, and manage all operational activities of the Resource Management and Discovery programs. This includes acquisitions, cataloging, discovery/accessibility, metadata, serials, and physical processing of materials for the Libraries' collections. A key objective will be to balance operational functions with library initiatives and services. The Director must foster an environment of effective communication and collaboration with departmental and organizational faculty and staff. This position is a ranked, tenure-track faculty level; candidates can apply for Assistant Professor rank, Associate Professor rank, or make one application for each rank."
Feel free to share this information with anyone who may be interested.