Special Collection Spotlight: Union Labor Record
Special Collection Spotlight: Union Labor Record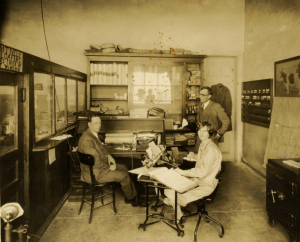 The Union Labor Record (LA 30) newspaper was founded in 1937 by Claud Hawley as a response to the growing labor movement in Springfield and Southwest Missouri.  Delegates from the Central Labor Union of Springfield felt that the new organizations and new members needed closer organization and education regarding organized labor.  The Union Labor Record was a method of reaching all labor members as well as the general public with labor organization news and the union view of labor-related controversies.  The purpose of the paper was always to further the interests of organized union labor, and it carried the endorsement of the Central Labor Union of Springfield as its official paper.
In 1979 the name of the paper changed to the Springfield Labor Record, which remained in production until 1985.  The last copy available in this collection is from March 21, 1985.
The collection of Union Labor Record issues in Meyer Library's Special Collections and Archives contains both bound volumes and unbound issues, with only a few issues missing.  See the finding aid for a complete list.