Libraries Gets Question on Senior Exit Exam
Libraries Gets Question on Senior Exit Exam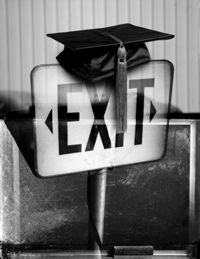 This fall, when graduating seniors take their standardized exit exam, one question will be added to probe their satisfaction with their experiences in the MSU Libraries. We thank Grace Jackson-Brown for leading the effort to get this question added to the Senior Exit Exam.
With input received from MSU library faculty and staff, and the MSU RStats Institute, listed below is the question that was devised for the Senior Exit Exam.  
The MSU Libraries provide books, media, databases, services, and study spaces to help students with research.
How valuable were MSU libraries while you were a student at MSU?
1 Not particularly valuable
Check all the library areas that apply to your answer: