Derek Moser Joins the Library Science Faculty
Derek Moser Joins the Library Science Faculty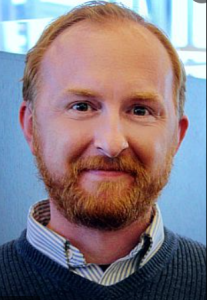 Derek Moser has accepted the offer from the Missouri State University Libraries to serve as Director of Resource Management and Discovery.  This is a 12-month, tenure-track position at the initial rank of Assistant Professor. Derek's first day will be Monday, August 15. His office will be located in the Room 007 workspace on the Lower Level of Duane G. Meyer Library on the main Springfield campus of Missouri State University. 
Derek is at the ABD stage (All-But-Dissertation) of his doctoral work at the University of Buffalo, which he plans to finish next summer. In 2018 he earned an M.S. in Library Science from the U. of Kentucky in Lexington, where he also has taught as a part-time professor. In 2013 he earned an M.A. in Religious Studies from Missouri State University.
Derek has a wide range of professional experience. Most recently, he has been the Adult Programming Librarian at the Joplin Public Library. For three years he served as Library Director at the Seth Wilson Library at Ozark Christian College in Joplin. Derek also has served as Associate Pastor at two churches. 
The Director of Resource Management and Discovery plans, implements, and evaluates operations, establishes policies and procedures, sets priorities, collaborates with other library divisions, and manages all operational activities of the Resource Management and Discovery programs, including acquisitions, cataloging, discovery/accessibility, metadata services, serials management, physical processing of library materials, collection management and evaluation, and scholarly communication support. The Director of Resource Management and Discovery also provides collaborative campus support for scholarly communication and digital scholarship, particularly in areas such as impact metrics and article processing fees. 
Welcome, Derek!