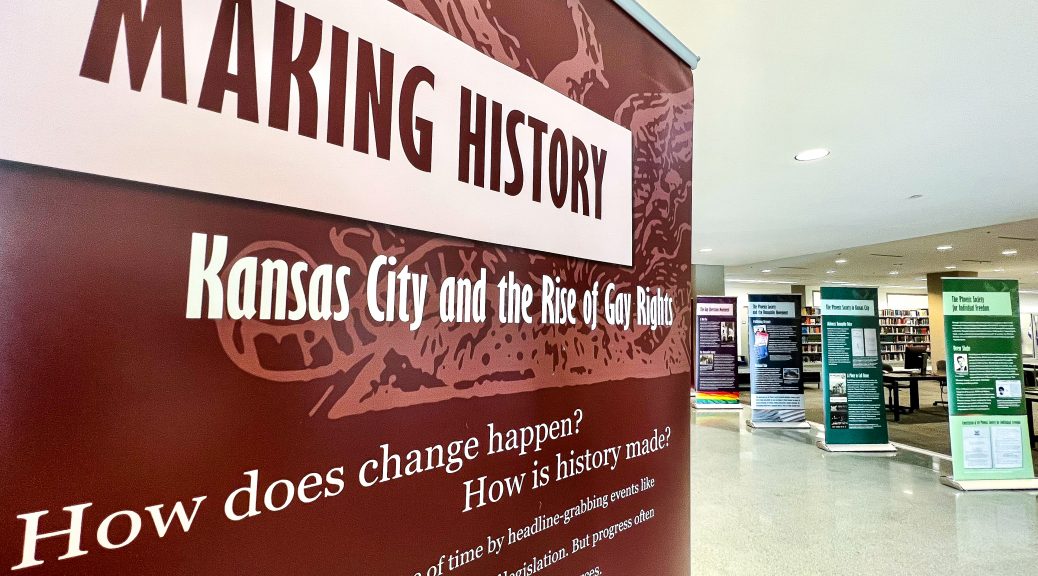 MSU Libraries Hosts "Making History" Exhibit
MSU Libraries Hosts "Making History" Exhibit
The Missouri State University Libraries will host the "Making History: Kansas City and the Rise of Gay Rights" exhibit Jan. 18 through March 11 outside Room 107 on the Main Level of the Duane G. Meyer Library on the MSU Springfield campus. The new exhibit highlights Missouri's contributions to the national LGBTQ rights movement. It is viewable whenever the library is open. No reservations or entrance fees are required. 
Research and designed by students in the University of Missouri-Kansas City's public history program, "Making History" explores the activism of gays and lesbians in the decades before the 1969 uprising of gay youth at the Stonewall Riots in New York City. The display showcases Kansas City's pivotal role in the launch of America's gay rights movement.
The "Making History" exhibit is made possible by Freedom's Frontier National Heritage Area, The Gay and Lesbian Archive of Mid-America (GLAMA), UMKC's Center for Midwestern Studies, and UMKC's Department of History.
A digital version of the exhibit is available to view online.