Bennett and Stout Publish Article in Public Services Quarterly
Bennett and Stout Publish Article in Public Services Quarterly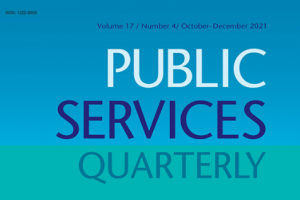 Jessica Bennett and Tracy Stout, two members of the Library Science faculty at Missouri State University, recently had an article published in the December 2021 issue of the peer-reviewed journal Public Services Quarterly.
Their article, titled Changing the service model: utilizing tutor center models for reference desk redesign, outlined the process for researching, designing, and implementing a new space and service model. This process began in 2015 with the challenge to update and rethink the current service model and space surrounding a service point.
Congratulations, Jessica and Tracy.