AccessMedicine Trial Ends Sept. 30
AccessMedicine Trial Ends Sept. 30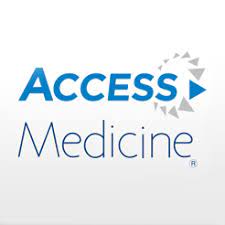 From time to time the Missouri State University Libraries arranges trial access to electronic resources to get feedback on them as part of the subscription evaluation process. During the trial period, you are encouraged to use these e-resources and provide feedback. 
AccessMedicine from McGraw-Hill Medical provides a variety of resources needed to excel in basic science studies; helps residents, nurse practitioners, and physician assistants with access to videos and animations, images for diagnosis, self-assessment, and medical textbooks. (Trial available August 1st through September 30th, 2021)
Please give AccessMedicine a spin and tell us what you think.