Taggart and Travis Present at Charleston Conference
Taggart and Travis Present at Charleston Conference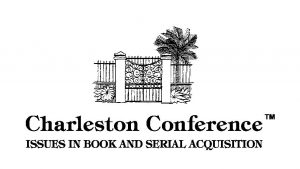 Brooks Travis and Lindsey Taggart from the MSU Libraries were presenters at the recent Charleston Conference, a national library and vendor conference focusing on issues in book and serial acquisition.  Because of the COVID-19 pandemic, the conference was held online.
Alongside co-presenters Khalilah Gambrell, Senior Technical Manager at EBSCO Information Services, and Marie Widigson, Librarian at Chalmers University of Technology, the group presented "Diving in ERM First: Re-thinking Electronic Resources and Print Materials Management With FOLIO."
The online presentation focused on highlights from each institution's implementation of FOLIO ERM along with a discussion forum, sparking great questions and connections with attendees interested in learning more about FOLIO.