Extended Library Hours During Finals Week
Extended Library Hours During Finals Week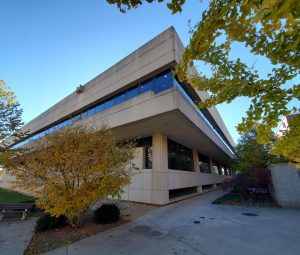 Finals Week is only a month away. No need to panic. Meyer Library on the Springfield campus of Missouri State University will have extended hours during Finals Week. As usual, face masks and social distancing are required. 
Sunday, Dec. 6, 2020:        11 a.m. to midnight
Monday, Dec. 7, 2020:       7 a.m. to midnight
Tuesday, Dec. 8, 2020:       7 a.m. to midnight
Wednesday, Dec. 9, 2020: 7 a.m. to midnight
Thursday, Dec. 10, 2020:   8 a.m. to 10 p.m.
Friday, Dec. 11, 2020:        8 a.m. to 6 p.m. 
If students and other members of the campus community need to study in the library at other times, your BearPass card will get you into the lobby at any time, all the year round. The lobby has good wi-fi, great seating, plenty of electrical outlets, restrooms, and vending machines. It is a clean, well-lighted place.