MSU Libraries Support MSU Lead
MSU Libraries Support MSU Lead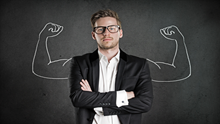 Recently the MSU Libraries began supporting the MSU LEAD Program (Leadership, Education, And Development) by having a small collection of leadership books, located in the recently renovated "Living Room" on the First (main) Level of Duane G. Meyer Library. 
Developed and managed by MSU's Human Resources, LEAD creates and prepares leaders at every level of the organization. It also supports MSU's vision to: 
Be an employer of choice by providing supervisors opportunities to explore their leadership capabilities
Be responsible and transparent stewards of MSU's resources
Work for continuous improvement in our programs, policies, and procedures
Be collaborative, to promote meaningful partnerships that further MSU's goals
Several employees of the MSU Libraries already have completed the "LEAD Others" component of the LEAD Program.