Missouri Testing Center Association Formed
Missouri Testing Center Association Formed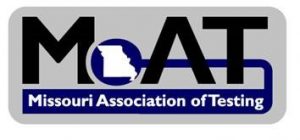 On July 17 and 18, Sue McCrory of the MSU Testing Center attended the first meeting of the Missouri Association of Testing (MoAT). She was elected as the first Vice President of the group and has started serving her first two-year term.
MoAT's mission is to promote professionalism and quality testing practices through professional support opportunities and collaborative efforts among testing professionals, testing companies, and other policy making agencies.
The MoAT steering committee, of which Sue was a member, received a grant from the National College Testing Center Association in support of forming a state-based association.
The first annual MoAT conference is being planned for May, 2020 and will be hosted by Missouri State University.