Tracie Gieselman Obtains SAA Grant
Tracie Gieselman Obtains SAA Grant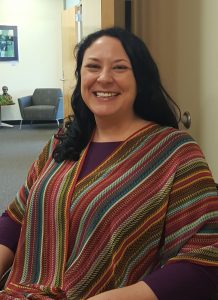 Late last month Tracie Gieselman, Archivist at the Missouri State University Libraries, received a $2,500 grant award from the Society of American Archivists. The project will be a cooperative endeavor with archives and cultural heritage institutions and the emergency response community in the region. The period of performance for this grant-funded project will be fiscal year 2020.
Disaster Response and Recovery Team members will draft and implement an emergency response plan for each institution, undergo fire extinguisher and basic emergency response training, practice material recovery techniques, forge relationships with emergency response personnel, network with colleagues and specialists, and have access to salvage supplies and assistance from members of the Team when a disaster occurs.
The grant includes funds to purchase disaster supplies and lockable totes that will be held in the centrally located Special Collections and Archives unit in Duane G. Meyer Library, providing the necessary disaster response and recovery supplies needed to assist any member in the event of a disaster. 
The Team hopes this project will be the first step toward creating a model program for the entire state of Missouri, similar to a program developed in Massachusetts.