Tracy Stout Recommended for Promotion to Full Professor
Tracy Stout Recommended for Promotion to Full Professor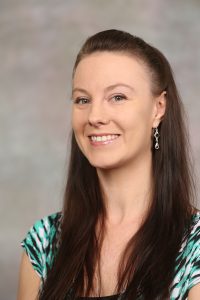 Missouri State University Libraries faculty member Tracy Stout has been recommended for promotion to the rank of Professor.
Ms. Stout began her time with MSU as a Graduate Assistant and student in the Industrial/Organizational Psychology program (2004-2006). She also attended the University of Arizona, graduating with a Master of Information Resources and Library Science degree in 2007.
Tracy returned to Missouri State in 2007 as a part-time reference librarian, before being appointed as a tenure track Assistant Professor with the Libraries in 2008. She was promoted to Head of Research & Instructional Services (RIS) in 2016 and has proven to be a skillful and innovative leader, focused on activities that align with the MSU Libraries 2020 Project.
Tracy has taken on an active role in the teaching and support functions of the MSU Libraries. She has spearheaded initiatives that have provided significant improvements to student services, including:
RIS Subject Guide improvements
Libraries website redesign
Increased Blackboard presence
Information literacy sessions
Congratulations, Tracy! Your contributions to the success of the MSU Libraries are truly appreciated.