Sunderland Foundation Awards Major Grant to Aid Library Renovation
Sunderland Foundation Awards Major Grant to Aid Library Renovation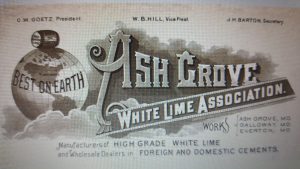 The Sunderland Foundation recently awarded a major grant to the MSU Libraries to help fund the renovation of Duane G. Meyer Library on the Springfield campus of Missouri State University.
Sunderland Foundation funds will be used specifically to finance the renovation of Library Room 101, the large classroom and meeting space off of the main lobby of the library.
According to the Foundation's website, "The Sunderland Foundation's mission is to improve quality of life through reinvesting in the communities where the Ash Grove Cement Company has historically operated….The Sunderland Foundation was established in 1945 by Lester T. Sunderland, who served as President of the Ash Grove Cement Company for 33 years as a highly respected leader in the cement industry."
The MSU Libraries appreciates the support of the Sunderland Foundation to modernize and improve this major learning and meeting space in Duane G. Meyer Library. Stephanie Matthews, Director of Corporate and Foundation Relations at the MSU Foundation, worked closely with the MSU Libraries to submit and secure this grant. Thanks, Stephanie!