10th Anniversary of Springfield AARI Begins in Feb. 2019
10th Anniversary of Springfield AARI Begins in Feb. 2019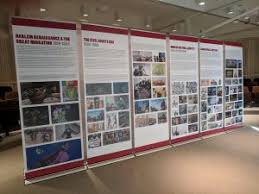 The Tenth Anniversary of the Springfield African American Read-In (AARI), a community literacy initiative, begins on Friday, February 1, 2019 with an opening reception for the traveling exhibit Telling a People's Story: African American Children's Illustrated Literature.  This is the first major museum exhibition devoted to the art found within the pages of African-American children's books. The reception, free and open to the public, will be held from 7:00 pm to 8:30 pm at The Library Center (4653 S. Campbell Avenue), with ample parking. 
The Telling a People's Story traveling exhibit will be on display at The Library Center from February 1 through March 31, 2019, followed by a showing at the Duane G. Meyer Library, Missouri State University, from April 3 through May 22, 2019.
In conjunction with the exhibit, special guest speakers and public forums are planned, including a presentation visit by New York Times best-selling illustrator, AG Ford, one of the artists featured in the exhibit. Mr. Ford will give presentations at both The Library Center and Meyer Library on Thursday, March 28, 2019. 
The Telling A People's Story Exhibit follows the journey of African American people from Africa past to America present through children's books. The exhibit, highlighting original art, began at the Miami University Art Museum in Oxford, Ohio, initially displayed during the summer 2018. Through a grant from the Martha Holden Jennings Foundation in Cleveland, it was reformatted into a traveling exhibit. 
Current displays of the exhibit and programs are sponsored by the Springfield African American Read-In, a collaborative partnership of Missouri State University Libraries, Drury University, Springfield-Greene County Library District, Springfield Public Schools and the Springfield NAACP Chapter. Additional support is provided by the Community Partnership of the Ozarks, the Springfield Regional Arts Council, and Friends of the Library.