Meet Our New Archivist, Tracie Gieselman-Holthaus
Meet Our New Archivist, Tracie Gieselman-Holthaus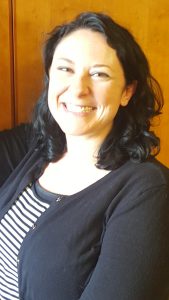 On August 1, 2018 Tracie Gieselman-Holthaus will begin serving the MSU Libraries and its users as our new Archivist. Congratulations, Tracie!
Since 2005 she has served as an Archives Specialist here at MSU, providing research assistance to patrons, processing collections, supervising student employees, and assisting with exhibit development. Prior to coming to MSU, Tracie worked as an Archives Associate and Office Assistant at the History Museum on the Square in downtown Springfield. Tracie observed, "After years of becoming familiar with this archive, the institution, and the Ozark's regional history and culture, I welcome the opportunity to share my knowledge on a broader scale."
Tracie's Bachelor of Arts degree in Classical Antiquities, with a minor in Fine Arts and Graphic Design, was earned in 2001 here at MSU. In 2016 she completed her Master of Arts in History at MSU.