Special Collections Spotlight: Ozarks Jewish Archives
Special Collections Spotlight: Ozarks Jewish Archives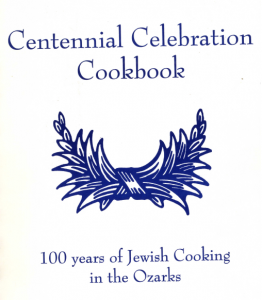 The Ozarks Jewish Archives (M 43) in Meyer Library's Special Collections and Archives contains material from the local Jewish community dating back to 1924.  It includes items about Temple Israel (the first synagogue in Springfield, Missouri), oral histories, and information related generally to Jewish activity in the Ozarks.
By the late 19th century there was a small community of Jewish people living in the Ozarks.  In 1893, they organized Temple Israel, and during the early 20th century, the community grew large enough to split into two congregations: Temple Israel and Sha'are Zedek.  During World War II, however, financial constraints forced the groups to cooperate regularly, and after the war they merged, forming the United Hebrew Congregations.
For more information, see the collection's finding aid or contact Special Collections and Archives.