E-Resource Spotlight: America: History and Life
E-Resource Spotlight: America: History and Life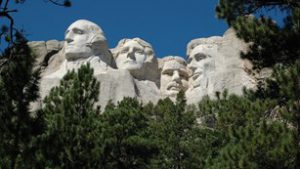 America: History and Life is a complete bibliographic reference to research on the history of the United States and Canada from prehistory to the present. Published since 1964, the database comprises over 490,000 bibliographic entries for periodicals dating back to 1954, providing an
incomparable research tool for students and researchers of U.S. and Canadian history. This extensive database covers over 1,800 journals published worldwide. In addition to covering all key English-language historical journals, America: History and Life coverage includes selected
historical journals from major countries, state and local history journals, and a targeted selection of hundreds of journals in the social sciences and humanities. Over 90% of the articles included are published in English-language journals. In addition to articles, each year America: History and Life includes approximately 6,000 citations of book and media reviews from a selection of over one hundred key journals in U.S. and Canadian history and related fields. The database also includes citations to abstracts of dissertations published in these areas. In 2006, America:
History and Life began adding retrospective coverage for the most important historical journals in JSTOR.