Special Collection Spotlight: Folk Card Collection
Special Collection Spotlight: Folk Card Collection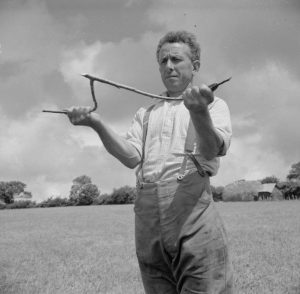 The Folk Card Collection is an ongoing project of Dr. Rachel Gholson, Associate Professor in MSU's English Department, and students in her folklore classes. Students are regularly asked to speak with family and friends in order to gather information on a variety of folklore. While much of the material is focused on the Ozarks, other geographical areas are included. The collection was acquired beginning in 2004 and receives regular additions. It was initially processed in 2007 by Anne Baker.
The folklore can be divided into five basic genres:
Oral Narrative
Folk Music/Song/Ballad
Material Culture
Custom/Ritual
Beliefs
Each card includes the relevant piece of folklore, but also information on the age and place of birth of the respondent, where the respondent learned the information, and other details that could trace the origins and progression of the folklore. In addition to the folk cards, a small number of student research papers are included in the collection.