MSU Libraries 2020 Vision Updates
MSU Libraries 2020 Vision Updates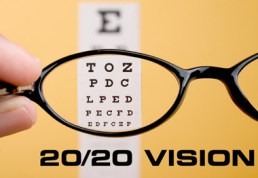 During the 2016-2017 Academic Year now ending, the MSU Libraries made good progress on several initiatives within the MSU Libraries 2020 Long Range Plan. Here are a few of the many advances:
Content

New Content Areas: BearWorks, MSU's Institutional Repository, launched in FY17. Several unusual formats are being digitized, including glass plate negative photos, kinescopes, and a carved walking stick. The MOBIUS consortium agreed to provide access to the Open Textbook Network, which will commence in FY18.
Digitization Lab: The space for the lab was renovated, the lab has been staffed, Shannon Mawhinney is managing the lab, and various projects are well underway.
Multimedia Culture: A Virtual Reality Service launched in FY17 and is proving to be quite popular.

Services

Liaison Program: Substantial progress was made on implementing a full-service Liaison Program, with a planned roll-out in August 2017.
Library Information Technologies:  The Study Room Scheduling System became available to users and has proven to be very popular. The circulatable laptop service has been expanded.
Integrated Library System: A campus-wide committee was formed to discuss the future of MOBIUS and MSU's relationship with the consortium.

Spaces

Renovations: During FY17 the new Technical Services work areas in the Lower Level were completed and occupied. LIT work areas were moved from the Third Level to the 003 Rooms. Testing Center employees moved into their new offices. The creation of an RIS Commons is almost complete (awaiting the final furniture shipment). The Open Access Computing Lab moved into their newly renovated space on the First Level. Significant planning work was completed for the refurbishment of Second Level SW, which will hold Music & Media, with a large open study space. Planning was undertaken to refurnish the main lobby.

Organizational Matters

Employee Development: Vicki Evans is now working two afternoons each week in Special Collections and Archives. Lisa McEowen is now working full time in the Digitization Lab. Jeffrey Lawson is working half-time in the Digitization Lab, and half-time in Access Services.
Outreach and Development: An MSU Libraries Capital Campaign Advisory Committee has formed and has met several times. The goal of this campaign is to garner private support for the renovations of Duane G. Meyer Library and Haseltine Library.