COVID-19 Updates: Library Employees
COVID-19 Updates: Library Employees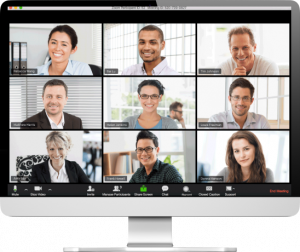 Beginning immediately, and ramping up over the next few work-days, most MSU employees — faculty, staff, graduate assistants, student-workers, and others — will begin telecommuting to work from home, most or all of the workday.
In Duane G. Meyer Library, we plan to have a sufficient number of employees in the library to provide basic services for the reduced hours when the main part of the library will be open. Nearly everyone else will spend most of their time working from home, until we get this global pandemic under control.
For some time now, the employees of the MSU Libraries, as well as other MSU employees, have been using Microsoft Teams software — "a unified communication and collaboration platform that combines persistent workplace chat, video meetings, file storage, and application integration" — to facilitate teamwork. This week we have been receiving training in the webconferencing app within Teams, as well as Zoom, another online meeting platform frequently used at MSU.