MSU Libraries to Host Pilot Human Library
MSU Libraries to Host Pilot Human Library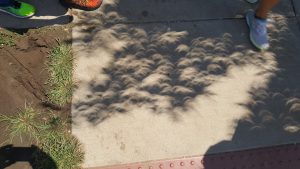 The Human Library is a worldwide organization, founded in Copenhagen, Denmark, with a seventeen year history. Its slogan — "Don't Judge a Book By Its Cover" — says it all. The MSU Libraries expanded upon that idea with its motto for its pilot human library project — "Read a book that talks back!" The MSU Libraries 2017 pilot human library is named LIVING STORIES: Sustainability. The pilot project focuses on the 2017 MSU Public Affairs theme and it gives students and others the opportunity to converse with persons who address through their daily lives sustainability issues that affect the general public.  Below is a  LIVING STORIES link with the descriptions of the seven persons who will be our guests as the first "human books" for the MSU Libraries.  
We will have our first LIVING STORIES project next Thursday (Sept. 14) from 4-6 pm on the Second Level of Duane G. Meyer Library.  There are 70 ten-minute slots available for signing up, with plenty of slots currently available.
Please share this event with students as you interact with them and encourage them to be a part of this awesome project!  While we are hoping many students will sign up for this, we encourage all library staff and faculty to also sign up if your schedule permits a 10-minute break from work.  This will be a great chance for you to experience reading a book that talks back!  To sign up, click on any of the "sign up" boxes on this page and you'll see a page that lists the different time slots.  This event is organized by the Public Affairs Committee of the MSU Libraries (Jir Shin Boey, Chair). Please let us know if you have any questions!